Party Platter
Take out and Catering is available
---
Using top quality meats, fish, produce to set your menu to fit your budget, you will be pleased to host your event. Please contact our Catering staff to setup your menu with your budget.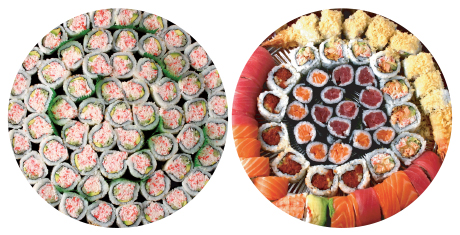 California Rolls (64 pcs): $34.95
Mixed Rolls (64 pcs): $54.95
---
Mixed Rolls: California Roll, Spicy Tuna Roll, Rainbow Roll, Alaskan Roll, Hawaiian Roll, Dragon Roll, Golden Tiger Roll, Caterpillar Roll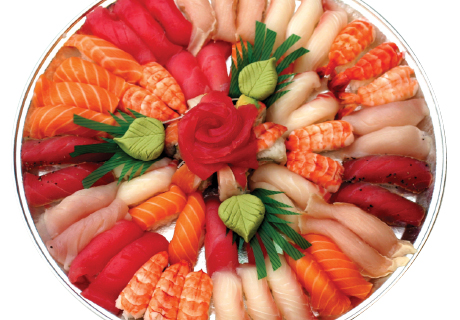 Mixed Sushi (30 pcs): $29
Mixed Sushi (70 pcs): $59
---
Chef's choice including Salmon, Tuna, Shrimp, Yellowtail, and Eel.
Served with steam rice, miso soup, and 2 pcs California Roll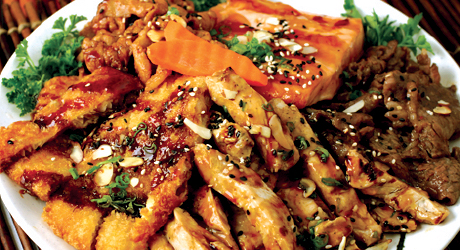 Chicken Teriyaki (4 lbs): $35
Beef Teriyaki (4 lbs): $49 (tri-tip) $69 (NY)
Salmon Teriyaki (4 lbs): $59
Chicken Katsu (4 lbs): $39
---
Chicken Teriyaki: white breast meat
Beef: select grade Tri-Tip or choice grade NY steak
Fresh cut Salmon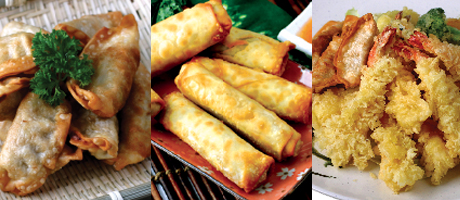 Gyoza (25 pcs): $15
Eggroll (25 pcs): $20
Tempura (40 pcs): $25
Jalapeno Bomb (20 pcs): $30
Spicy Crispy Chicken (4 lbs): $30
Chicken Fry Rice (10 people): $50
---
Gyoza and Eggroll: Chicken and Vegetable